Mouth-watering pumpkin recipes are here! I saw some of these scrumptious photos on Pinterest and had to share! I might be making those Pumpkin Magic bars…yum-o! My signature autumn dessert is Pumpkin Chocolate Chip Bars…they are savory and sweet at the same time. I'm not a fan of overly sweet addictions but who can resist a sugary bite every now and then? Enjoy the spread, gotta run to the grocery store now to pick up some nutmeg, cinnamon, brown sugar….
oatmeal pumpkin creme pies: http://sallysbakingaddiction.com/2012/10/04/oatmeal-pumpkin-creme-sandwiches/
Pumpkin Icebox Pie: http://www.marthastewart.com/343766/pumpkin-icebox-pie
Pumpkin Gingersnap Magic Bars: http://www.culinaryconcoctionsbypeabody.com/2012/10/01/pumpkin-gingersnap-magic-bar/
Pumpkin Pecan Pie: http://bayaderka.blogspot.com.es/2012/09/tarta-dyniowa-z-orzechami-pumpkin-and.html
Brownie cupcakes with Pumpkin Cream Cheese Frosting
http://sallysbakingaddiction.com/2012/09/10/fudge-brownie-cupcakes-with-pumpkin-cream-cheese-frosting/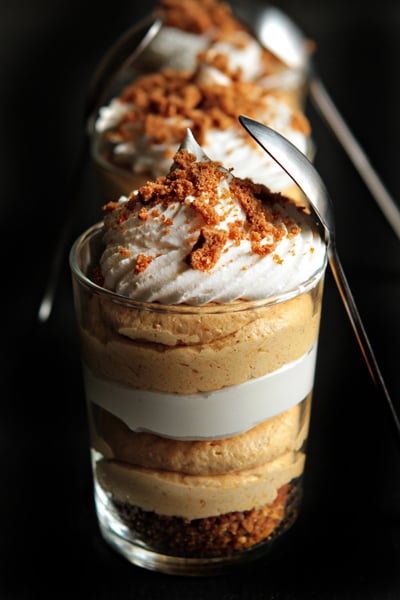 Simple Pumpkin Cheesecake Trifles: http://www.mybakingaddiction.com/pumpkin-cheesecake-trifles/
Have fun licking the pumpkin covered spoon while you bake!